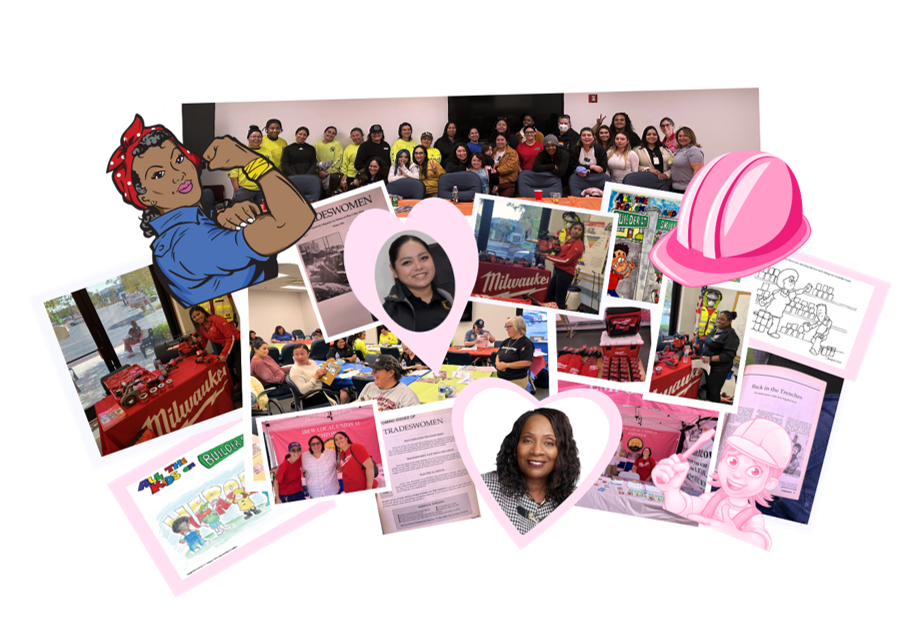 Event Details:
Every 2nd Thursday of the Month at 4:00 PM
Location: ETI 6023 S. Garfield Ave, Commerce, CA 90040
EMPOWER, standing for ETI Mentoring Program Offering Women Extra Resources, is steadfast in our mission to "Recruit, Retain, and Support Female Apprentices and Journey-level workers in our Local". Our monthly gatherings, held every 2nd Thursday at 4:00 PM, are not only opportunities for camaraderie but also a platform for continued learning. Each meeting promises a free dinner, a monthly raffle for our attendees, and an entry ticket for the Grand Raffle prize to be awarded at our December 2023 meeting.
Over the past year, our events have been diverse and enriching, including safety training from Milwaukee Tool Company and wisdom from notable speakers such as Keith Edwards, International President of EWMC. We're also eagerly anticipating a session with Yvonne Wheeler, President of LA Fed, this September. With varied topics from Tradeswomen's Legacy, food prep strategies, and learning styles, to mental health stigmas, we strive to make every meeting fresh, fun, and informative, addressing the diverse interests and needs of our members and women considering a future in the trades.
Get in Touch:
323.221.5881 X 3310